About Us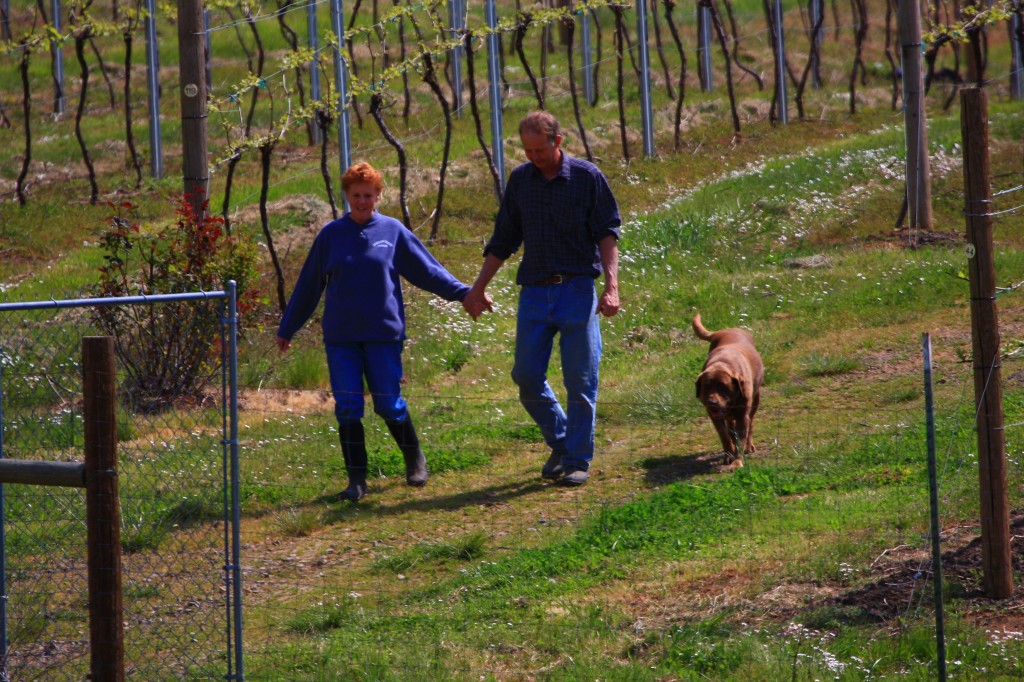 Becker Vineyard was started in 2008 by Charlie and Peggy Becker. Built from the ground up by the Becker Couple, they have created a stunning line of Premium Wines that usually sell out every year! Becker Vineyard is proud to be one of the wineries that grow all their own wine grapes; while still being family bottled with no employees and no distribution.
Found in Garden Valley on a small bench above Cleveland Rapids, they occupy an ideal site for growing wine grapes. With a minimum of ecological intervention they strive to "capture the fruit" in all their wines.
If you want a great Winery that takes pride in the wine growing and making process then look no further.
*Regarding pets, as you know we love animals very, very much. As our local vineyard dogs age we are in a position whereby we must ask visitors to refrain from bringing pets to the tasting room for safety reasons.  We are sorry for this inconvenience and will let you know as soon as possible when we are able to allow for pets again. Thank you to all our wine friends for your understanding.*
Amenities and Events
Plenty of parking
Country setting
Inquire about event rentals
Hours of Operation
11:00am – 5:00pm every day all year.
Becker Vineyard
360 Klahowya Ln
Roseburg, OR 97470
Phone Number: (541) 677-0288
Fax Number: (541) 677-0288
Email: winemaker@beckerwine.com
Website: beckerwine.com